Extend Your Source-to-Pay for Capex Excellence
With your S2P system tied in, Finario Capex procurement software elevates your ability to manage capital investments with even finer attention to detail and better control over costs.
SEE HOW FINARIO'S CAPEX PROCUREMENT SOFTWARE CAN IMPROVE YOUR SOURCING
"Throughout the end-to-end purchase order (PO) process — from sourcing to cost accounting (accruals) and invoice processing — finance and procurement should work together to increase business impact and control expenses."
CAPEX PLAN-to-REVIEW
Integrating cloud-based Finario with your procurement system and ERP further enhances your single source of truth for Capex. Supplier processes become shorter and more consistent. Terms are well-defined. Costs are better managed. Your data is always up-to-date, and your reporting more accurate and reliable. It's how the modern enterprise is leveraging all of its internal assets to drive profitability and growth.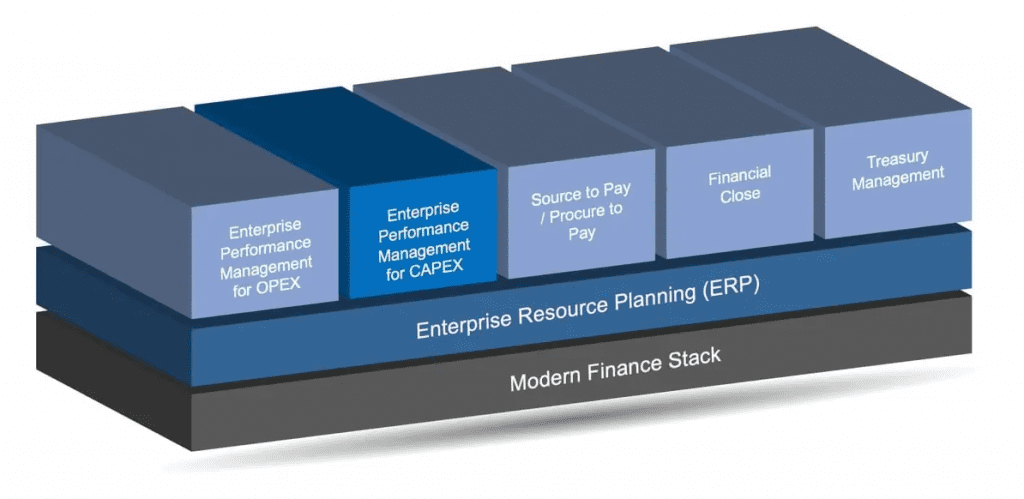 Building the Modern Finance Tech Stack
A "traditional" EPM shines for Opex, with a focus on departmental budgeting. Finario, an EPM purpose-built for Capex, is built around projects, which enables analysis and management of investments from idea inception through budgeting, approval, forecasting and post-completion review. 
For enterprises with meaningful capital budgets, having an "EPM for Capex" is essential. Integrating with their ERP and procurement system provides a smart vision for the digital transformation of the finance department.
A DEEPER DIVE INTO THE FINARIO ONE PLATFORM:
CAPEX PROCUREMENT SOFTWARE INTEGRATION

Have approved requests passed automatically from Finario to your sourcing application along with cost estimates. Use data and project reporting to help guide vendor selection and bidding. Match payments to approved projects for better forecasting and ROI analyses.

INTEGRATE
The Finario API lets you connect your Capex workflow and management with leading sourcing/procurement solutions such as Coupa, Ariba and Jaggaer.
COLLABORATE
Engaging with procurement earlier in the process streamlines decision making, improves supplier selection and bidding, and aids in better planning of capital spend throughout the enterprise.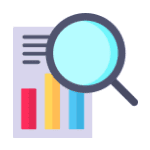 REVIEW
Perform better post-completion reviews, with the requisite data available to everyone on the project team to drive a culture of continuous improvement. Aggregated project-level ROI performance provides insights into trends that impact future strategies and choices.
With Finario, "executive leadership has all the information it needs for higher value investments right at their fingertips."
— Operations Controller, Hoffmaster Consumer Products
What is the difference between Procure-to-Pay and Source-to-Pay software solutions?

Procure-to-Pay covers the requisition of products and services and the related processes that conclude with a payment for those goods by AP. Source-to-Pay incorporates more of the process, to include sourcing products and services, through financial reconciliation.
How does Capex Plan-to-Review differ from Source-to-Pay?

Capex Plan-to-Review describes the complete capital investment lifecycle, from project inception to post-completion review. From a technology standpoint, if it includes sourcing and procurement-related automation, that would be characterized as Procure-to-Pay or Source-to-Pay integration. In this scenario, in which a company's ERP, S2P and or P2P and EPM for Capex are all integrated, data flows between them – ensuring data accuracy, timeliness, and better control over costs.