Know the status of every Capex project at any given moment.
Funds committed? Funds spent? You can't act upon what you can't see. Which is why Finario Capex reporting software includes more than 50 standard reports and the ability to customize countless others.
SEE HOW FINARIO CAPEX REPORTING SOFTWARE
CAN PROVIDE THE ESSENTIAL INSIGHTS YOU NEED
"Over time, the skill with which a company's managers allocate capital has an enormous impact on the enterprise's value."
Manage Cash Flow with Confidence
Let's face it: things can change. Quickly. Which is why having an accurate, real-time assessment of capital availability is so critical. When you know exactly what has been committed and where things stand, you're armed to make the best possible decisions.
With all projects across the enterprise managed by one system, and with ERP integration so that projects are dynamically updated to reflect actual spending against forecast, you'll be able to:
Have more control over critical choices when market conditions dictate, unforeseen projects arise, or opportunities present themselves.
Rank and prioritize your Capex projects by whatever criteria you choose; apply What If scenarios, risk assessments, strategic priorities and more.
Assess project and portfolio performance against a consistent set of ROI metrics; continuously improve execution.
Real-Time Capital Availability Reporting
These are but a few of the 50+ standard reports, and virtually infinite custom reports that you can generate within Finario Capex reporting software. Get the control, insights, and real-time views you need to manage your capital investments effectively.
Follow The Money: An Audit Trail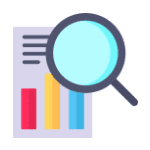 Whether for governance, or to provide a detailed history for leadership, having a comprehensive audit trail on projects large and small is not a 'nice to have' but a necessity.
Finario tracks everything: project details, approvals by whom and when they were made, when costs of projects change and who changed it, even when changes are made to attributes like default currency or discount rate.
Having this data tethered to every project also aids in perform comprehensive post-completion reviews.
"In a fast-paced, uncertain world filled with political conflicts, trade disputes, pandemics, commodity price volatility, and natural calamities, rationalizing your portfolio should not be a one-off exercise, but a periodic, one."
A DEEPER DIVE INTO FINARIO: CAPEX REPORTING SOFTWARE

Managing all your capital investments within a single system, which can dynamically update approval status, actual costs incurred, and other critical data will keep your teams one step ahead of the decisions they need to make to optimize performance.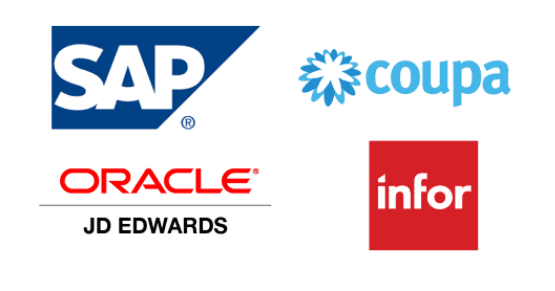 Integrate Actuals
Using the Finario API to integrate with your ERP and procurement system(s) enables you to have individual project forecasts updated with actual costs. You'll know instantly what's been spent, how you're tracking against plan, and if there are any red flags.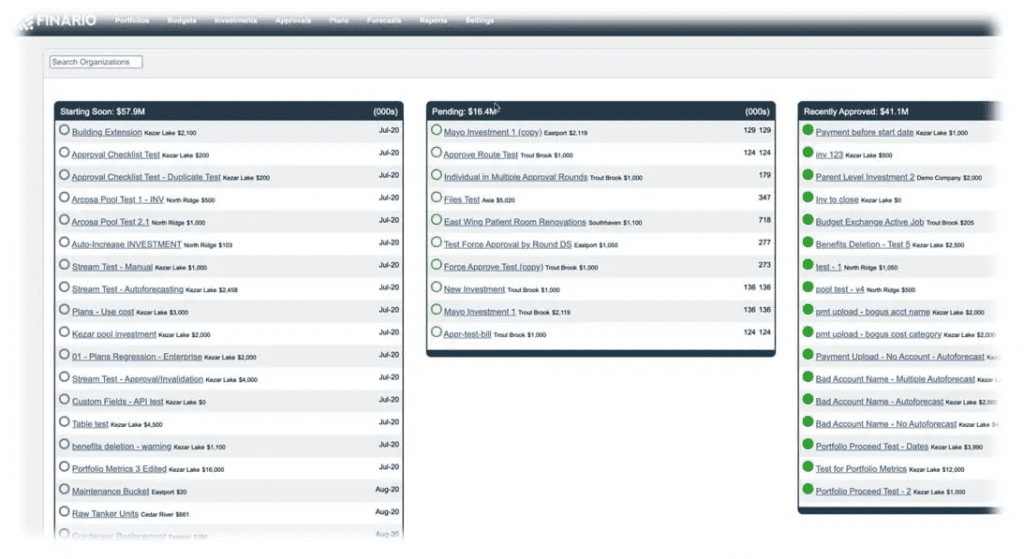 See What's Approved
Get the status of every project in the queue: those starting soon, those which are pending, and those which have been recently approved. Click into any project to view all the supporting details, including ROI, risk analysis, rationale and documentation.
Track Variances
Review quickly how individual projects are faring against their budgeted amount, either rolled up enterprise-wide, or drilled down into specific child organizations. Get the details behind any variance to provide further insight into what is at cause.
Additional Resources You May Be Interested In
From Finario Executive Briefings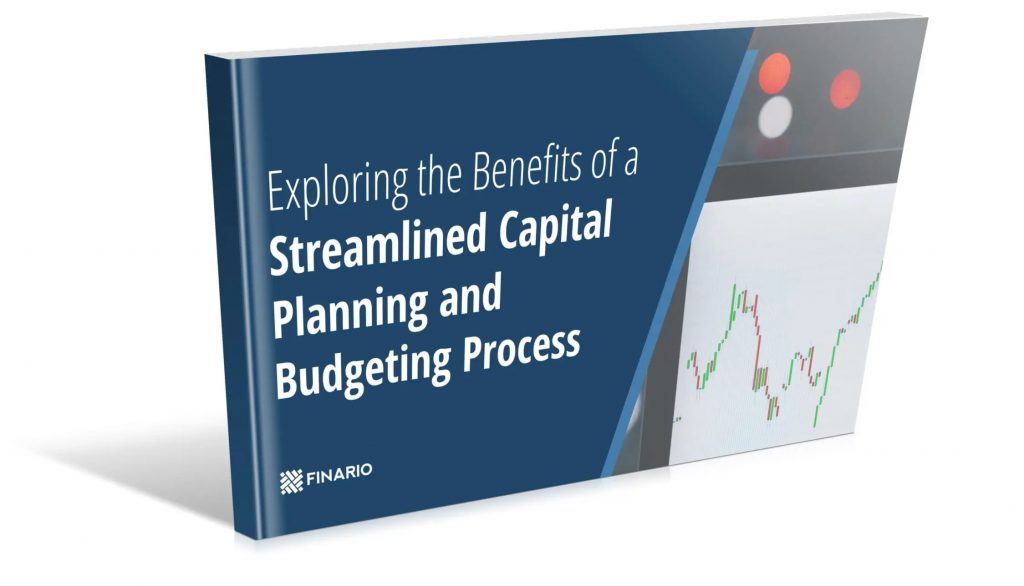 Exploring the Benefits of a Streamlined Capital Planning & Budgeting Process